Since 1979 our baskets have been put to use in many ways...
Martha Stewart put together a executive gift basket line for Ralph Lauren using our picnic baskets.
For many years Bath and Body Works used the large bowl basket in all their stores for shopping baskets.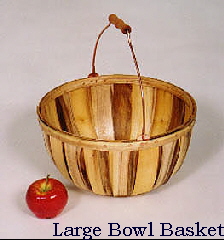 The trug baskets are especially popular with our gardening friends and family.